Susan and Sarah's New Depths workshops and retreats integrate the latest discoveries in brain science, trauma treatment, and Nonviolent Communication (NVC) to create a uniquely effective experience that literally rewires your brain and restores your birthright of well-being.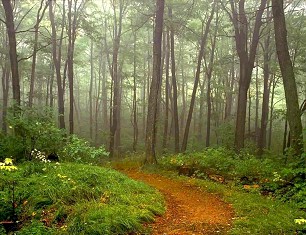 AVAILABLE WORKSHOP/RETREAT CONTENT:
New Depths workshops and retreats address the causes and effects of early childhood trauma, and include a combination of experiential process work, conceptual learning, breathing and guided visualizations, as well as small group work.
Understanding Trauma – Causes and Effects:
Understand how trauma interrupts normal memory integration and how this can create lifelong dysfunctional patterns unless resolved.
Identify and resolve your own traumatic experiences
Discover how to create new neural networks in your brain that support thriving
Process and Experiential Learning
Individual experiential process work that creates stable, positive change
Learning the New Depths' transformational process that integrates old traumatic memory and reconnects disconnected inner parts
Integrating these unprocessed traumatic memories and trauma-based symptoms in order to create a compassionate, empowered and heart-connected relationship with your painful past
Learning how to shift negative beliefs and assumptions about yourself towards a positive, life-affirming sense of self
Cognitive and Relational Learning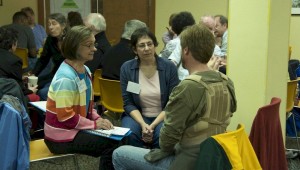 Understanding the brain and the role of memory in the healing process
Methods for repairing our brains and handling emotional triggers and reactivity
How to calm your emotional alarm system
How to develop and sustain emotional equilibrium and self-regulation
How to use deep process work to repair and create the brain circuits that support warmth and intimacy
Developing sustainable, life-supporting strategies to nourish and support you going forward
"DEEP TRANSFORMATION" includes:

The latest findings in brain science (Interpersonal Neurobiology) and what they mean for you
Deepening your understanding of how our early attachment experiences (or lack thereof) still live in us
How to bring the self-connection we've been developing within ourselves into an alive dynamic in our friendships, lifepartnerships, and parent-child relationships
An exciting, very effective new process that produces transformational, stable change in core implicit, traumatic memories
Unconcealing Sacred Vows and discovering what how our nervous systems can be released from these original contracts, including the overlapping effects of attachment vows and trauma vows
Strengthening our ability to stay joyfully alive, self-connected and self-regulated in the face of emotional entanglement with others and also with the world itself, while acknowledging the pain and joy we may have in living in a global society that is all too often wedded to its own pain and trauma
* * * * * * * * * * * * * * * * * * * *
BONUSES your participants will receive with any New Depths workshop offering include:
Susan's Living Energy of Needs (MP3 + video) and Healing Childhood Trauma (MP3) – delivered as soon as participants register
Any two of Sarah's IPNB Teleseminar offerings (MP3s + slides) – delivered as soon as participants register
Easy access to all New Depths and IPNB free audio and visual recordings and teleseminars for all registrants (more than 18 different recordings)
OUR VALUES:
The following is a list of values that we'd like our participants to resonate with:
A desire to learn about brain research that relates to healing unresolved childhood pain and promoting well-being
A willingness to engage in or witness inner work that may involve intense emotional content
A willingness and ability to be part of a group and to speak in the group
A willingness to value both your own needs and the needs of the other members of our community
TO EXPLORE RECEIVING A CUSTOM NEW DEPTHS WORKSHOP or RETREAT, click here and let us know the details of your request.