Susan Skye, Creator of New Depths
Susan is a psychologist, trainer, private consultant, and speaker. A graduate of Bryn Mawr College, Yale University, and Pacifica Graduate Institute, Susan holds Master's degrees in both Psychology and Russian & East European Studies.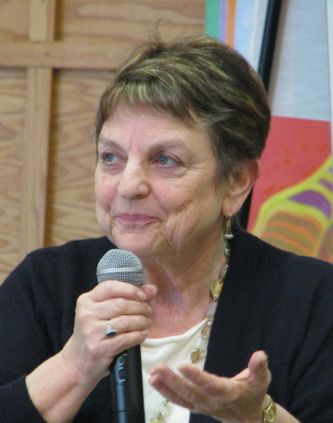 While Assistant Dean at UCLA in the early 1970s, she co-created and taught the Women's Studies Program. She has been in private consulting practice for more than 35 years, working with individuals, groups, and organizations, including General Motors and the government of British Colombia, and since 1976 has conducted trainings in the United States, Canada, Europe, and South Korea.
A CNVC Certified NVC Trainer for more than 22 years, Susan has also been a regular trainer at the Center for Nonviolent Communication's (CNVC) International Intensive Trainings.  In 2000 Susan co-founded the NVC Training Institute, and served as CNVC's Certification Coordinator for North and South America for 10 years.
She created the groundbreaking New Depths Intensive Program in 2010.
Susan lives just outside Portland, Oregon.
Sarah Peyton, Author and Neuroscience Educator

Sarah Peyton is the author of "Your Resonant Self: Guided Meditations and Exercises to Engage Your Brain's Capacity for Healing" published by W.W. Norton.  A neuroscience educator and CNVC Certified Trainer, she offers workshops and classes internationally.
Sarah's work focuses on resonance and self-compassion that integrates Interpersonal Neurobiology
with the healing potential of Nonviolent Communication's verbal and non-verbal empathy.  She is delighted by the self-compassion that arises from understanding how language and resonance change our brains, heal trauma, and give us new energy, well-being, and choice.
Sarah has served on the faculty of Birthingway Midwifery College, where she offered Communications courses. She studied with Bonnie Badenoch and Allen Schore, and has contributed several articles on IPNB and NVC in the GAINS (Global Association of Interpersonal Neurobiology Studies) Journal.
Sarah is fascinated by how we hear and understand one another, discovering effective ways to connect hearts, and developing self-compassion and clarity.  Her passion is watching people's self-understanding deepen into warmth.
C0nnect more with Sarah's work at her websites, www.empathybrain.com and www.yourresonantself.com.
Sarah lives in Vancouver, Washington.